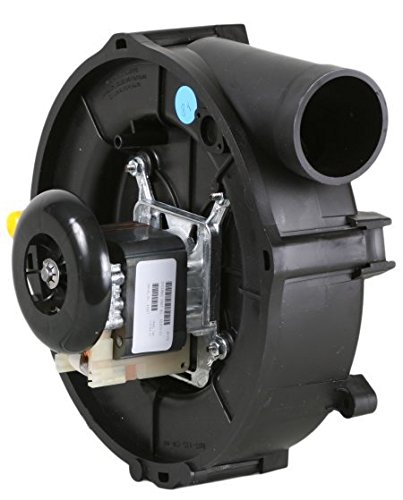 Induced Draft Blower
Part Number:
0171M00001S
105859
Price: $137.02 each
504 Available
---
Product Description
Goodman 0171M00001S Induced Draft Blower
Replaces Part Numbers:
0171M00000S
223075-01S
Please note some replacement installations require the purchase or either a 20171-802S Vent Elbow or an RF000142 Horizontal Installation Kit. If your current inducer has a condensate line connected to a drain port on the inducer, you will need to buy one of the parts listed above. The new inducer does not come with this port, as it was never supposed to be connected in the original installation. If you are unsure what part you need, please do not hesitate to click on the customer service link above and shoot us an email.
Fits Models:
GMSS96 / GCSS96
GMH95
GKS9
GCH9 / GCH95
GMS9 / GMS95
Technical Specs
1/16HP
3000rpm
Clockwise Rotation
2.8 Amps, 115V
Warranty Policy
Not Sure If This Is Your Part? Click Here To View A Parts Manual